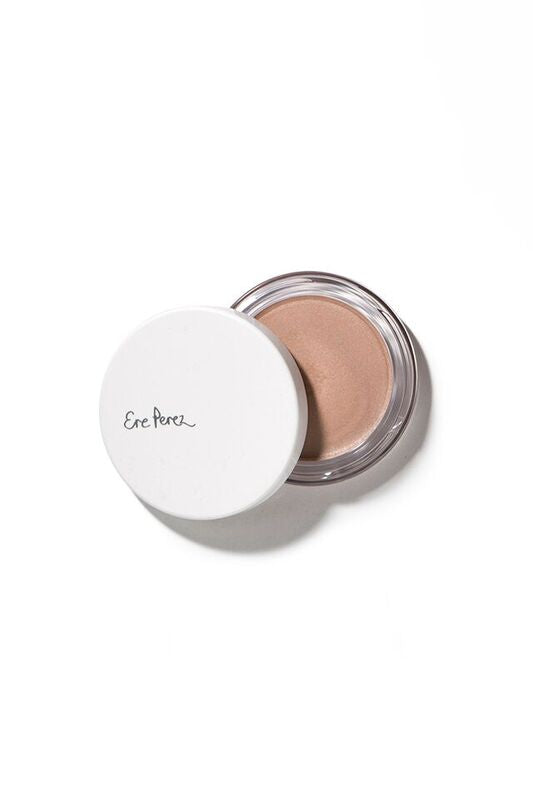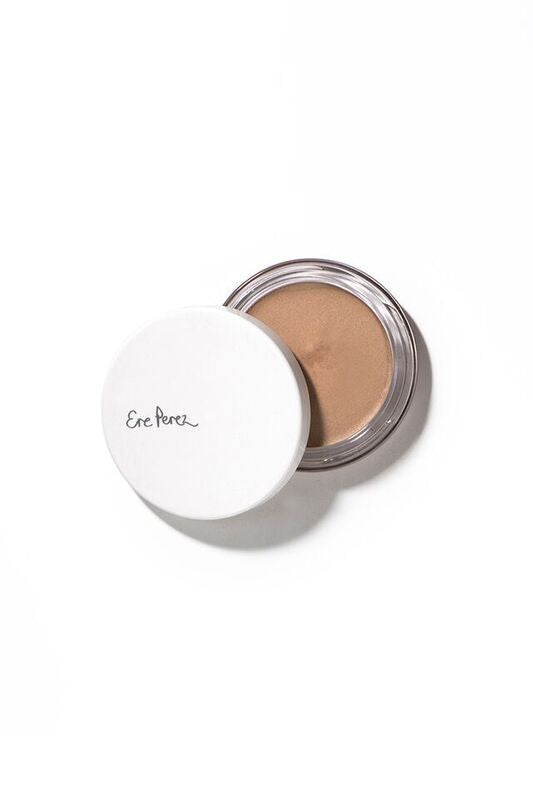 Vanilla Highlighter
€38.00
€0.00
A versatile cream highlighter to catch the light and shine like a star or for a golden goddess glow. Accentuate brows, lips and cheekbones. With fragrant vanilla for relaxing stressed skin. Silver shimmer or golden glow for your best bits and angles. Be brilliant.
Product details
A cream highlighter to catch the light and shine like a star with Fallen Star or for a golden goddess glow with Sun Halo, celebrate what's best about you, now in limited edition packaging! Deliciously smooth formulation to use with Ere Perez's Multipurpose brush on cheekbones, eyelids, brow bones and lips. Fallen Star has a silver shimmer finish, Sun Halo has a golden glow finish for a healthy shimmer. Star ingredient vanilla is calming and relaxing, perfect for stressed skin. Can be applied to a fresh clean face for a natural daytime look or over foundation. The final touch for a daytime look, or some extra glamour for the night. Special occasions love this highlighter – so do cameras.
A few of the key ingredients are olive oil, candelilla wax, avocado oil and cocoa butter. Olive oil is extracted from olive fruit. It naturally contains monounsaturated fats (omega 9) and polyphenols (a potent antioxidant). Candelilla wax is derived from a shrub native to Mexico. The wax helps keep the skin moisturised. Avocado oil is edible oil pressed from the avocado fruit. Full of vitamins A, D and E. Cocoa is an edible plant. It is used for hydrating skin and giving a velvety texture.
Colour guide
Fallen Star: Catch the light and shine like a star with a silver shimmer finish
Sun Halo: Go for the golden goddess look with a golden glow shimmer finish
Minimalist tips
As well as being an excellent creamy, shimmery glow, these also do well as creamy eyeshadows. If you're fancying an glittery gloss, this is also it!
Specifications
Ingredient: Caprylic/Capric Triglyceride, Hydrogenated Olive (Olea Europea) Oil, Candelilla (Euphorbia Cerifera) Wax, Cocoa (Theobroma Cacao) Butter, Ozokerite*, Avocado (Persea Grastissima) Oil, Grape (Vitis Vinifera) Seed Oil, Vanilla (Vanilla Planifolia) Extract, Tocopheryl Acetate (Vitamin E) May Contain +/- Iron Oxides, CI 77019, CI77891 *Naturally occurring fossil wax found near soft shale
This product is vegan, CCF-certified cruelty-free and PETA-certified cruelty-free.
10g