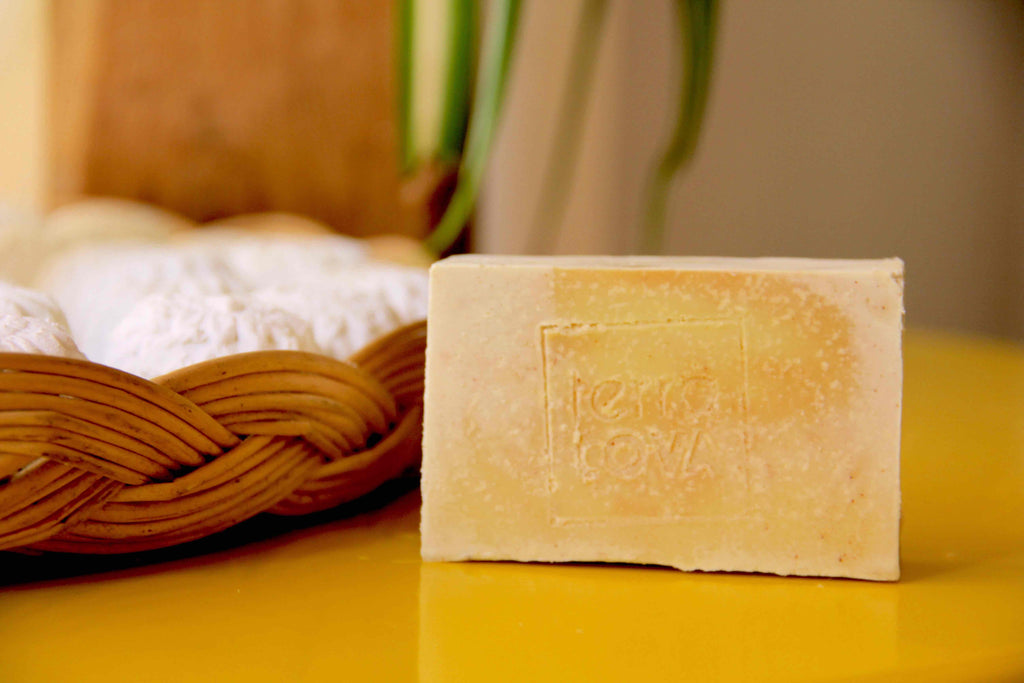 Savon Litsée Vitalité
€10.00
€0.00
This divine smelling face and body soap immediately gives you a boost of energy while being very gentle and nourishing on the skin.
Product details
Ideal to start the day, this stimulating and antioxidant soap restores vitality. Even though it's perfect for 'sleepy skin', it works well at all times during the day. Its smell provides a real and immediate feeling of openness in the solar plexus. To put it simply, you get a true feeling of wellbeing when using it. It gives a lot of energy while being very gentle on the skin. Turmeric adds extra heat to this soap in addition to its antioxidant properties. Suitable for face and body.
The key ingredients are olive oil, litsea cubeba and turmeric. The organic olive oil comes from Spain and nourishes the skin. Organic litsea cubeba essential oil from Vietnam has a stimulating effect, and organic Indian turmeric is a great antioxidant.
All TerraLOVA soap is handcrafted in Paris in a one-woman company. All products are 100% biodegradable, don't pollute water or Earth and are free of packaging. The soaps are formulated using cold saponification, always kind and nourishing to skin and are organic and vegan.
Specifications
Ingredients: Sodium Olivate (Huile d'Olive Bio), Aqua (Eau), Curcuma Longa Root Powder (Bio), Litsea Cubeba Fruit Oil (Bio), Citral*, Limonene*, Linalool*, Geraniol*, Citronello. *Natural components present in essential oils
Let soap dry after every use to prolong its life. Use within 12 months after first use. Not suited for pregnant women due to the addition of essential oils.
This product is organic, vegan and zero-waste.
95g