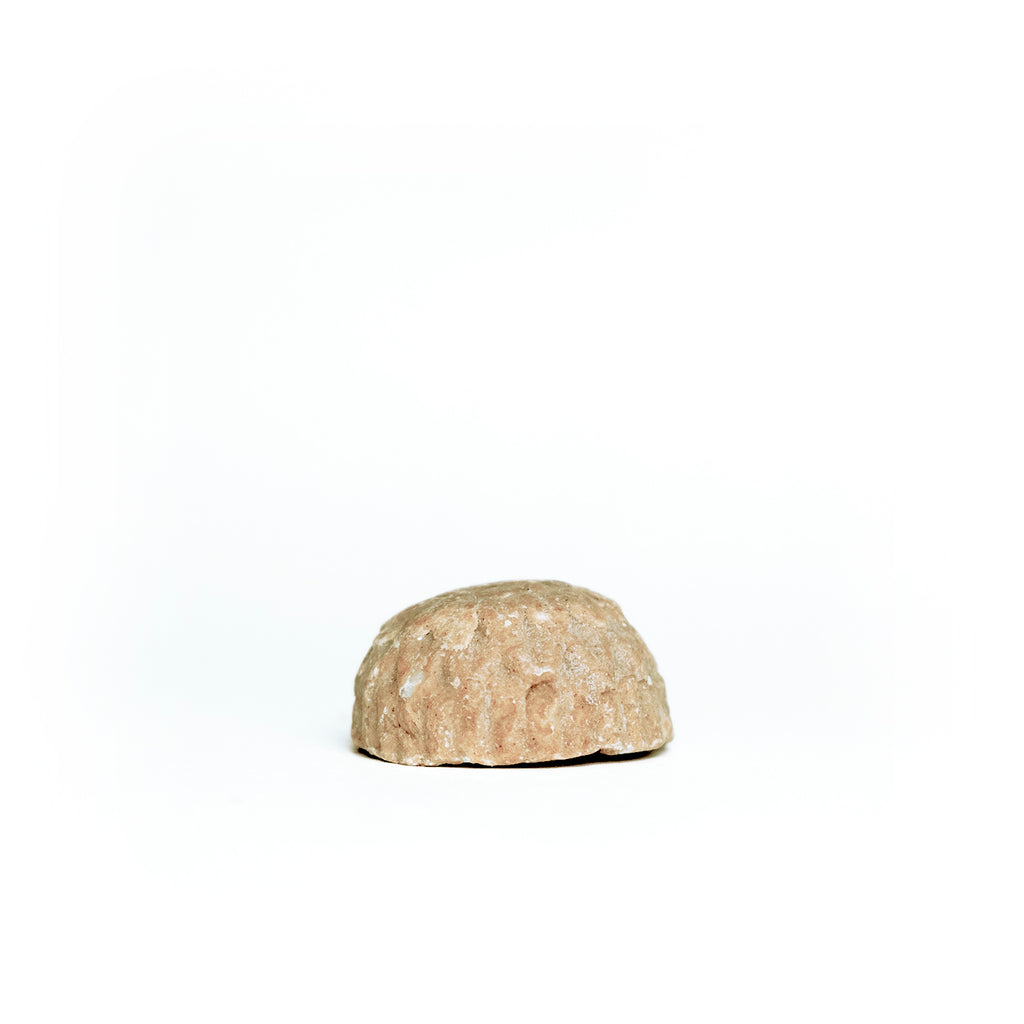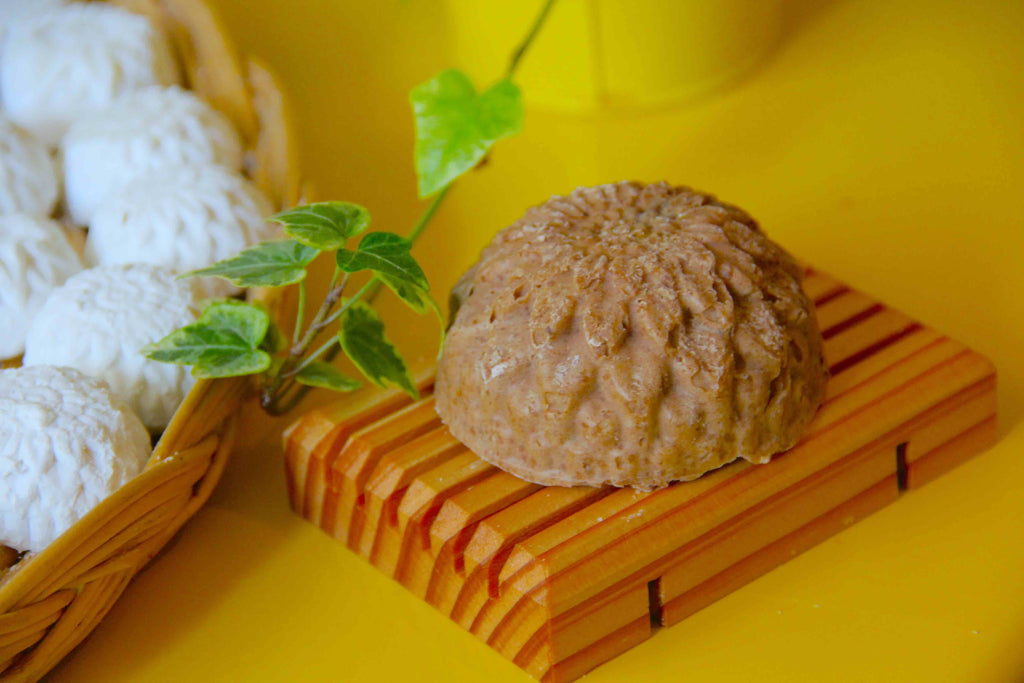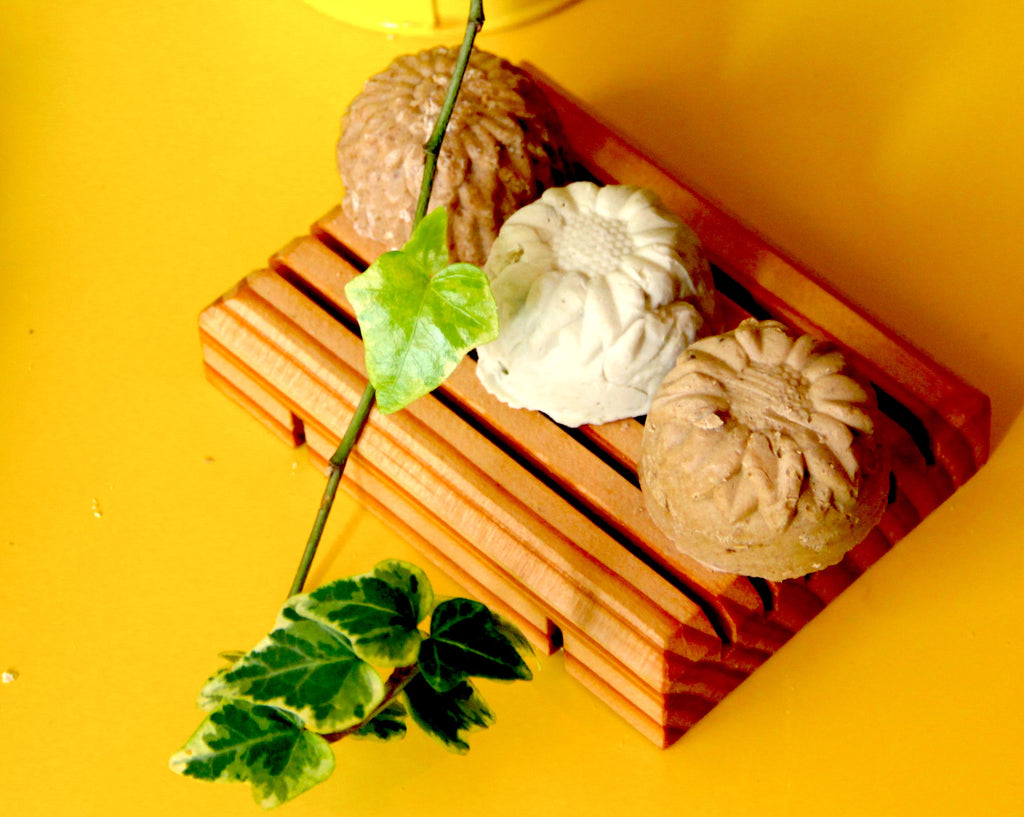 Shampoing Solide Régulateur Cheveux Gras
€15.00
€0.00
A solid shampoo for oily hair types.
Product details
Discover the benefits of this shampoo with Ayurvedic plants, for hair with a tendency to get a little oilier and lots of energy! Shikakai powder, naturally rich in vegetable saponins cleanses the scalp while making the hair soft and silky. These are also fortified with hibiscus powder. Economical, count about 55 washes for 2 1/2 months of use. When traveling, the solid volume and shine shampoo can be carried in cabin baggage on the plane.
The key ingredients are olive oil, lavandin, hibiscus, shikakai, sodium cocoyl isethionate and lactic acid. The organic olive oil comes from Spain and nourishes the skin. Organic essential oil of lavandin from France purifies and regulates the production of sebum. From India, Hibiscus powder nourishes and shikakai powder washes and strengthens hair and also prevents dandruff. Sodium cocoyl isethionate from the U.S. works as a mild surfectant derived from coconut oil. Lactic acid from fermented sugar is a pH adjuster that makes your hair shine like never before.
All TerraLOVA soap is handcrafted in Paris in a one-woman company. All products are 100% biodegradable, don't pollute water or Earth and are free of packaging. The soaps are formulated using cold saponification, always kind and nourishing to skin and are organic and vegan.
Specifications
Ingredients: Sodium Cocoyl Isethionate, Olea Europea Fruit Oil (Bio), Aqua, Acacia Concinna Fruit Powder, Hibiscus Sabdariffa Flower Powder, Lavendula Hybrida Grosso Herb Oil (Bio), Lactic Acid, Coumarin*, Limonène*, Geraniol*, Linalool*. *Natural components present in essential oils
Let soap dry after every use to prolong its life. Use within 12 months after first use. Not suited for pregnant women due to the addition of essential oils.
This product is organic, vegan and zero-waste.
Mini: 20g - approximately 15 washes
Grand: 85g - approximately 55 washes