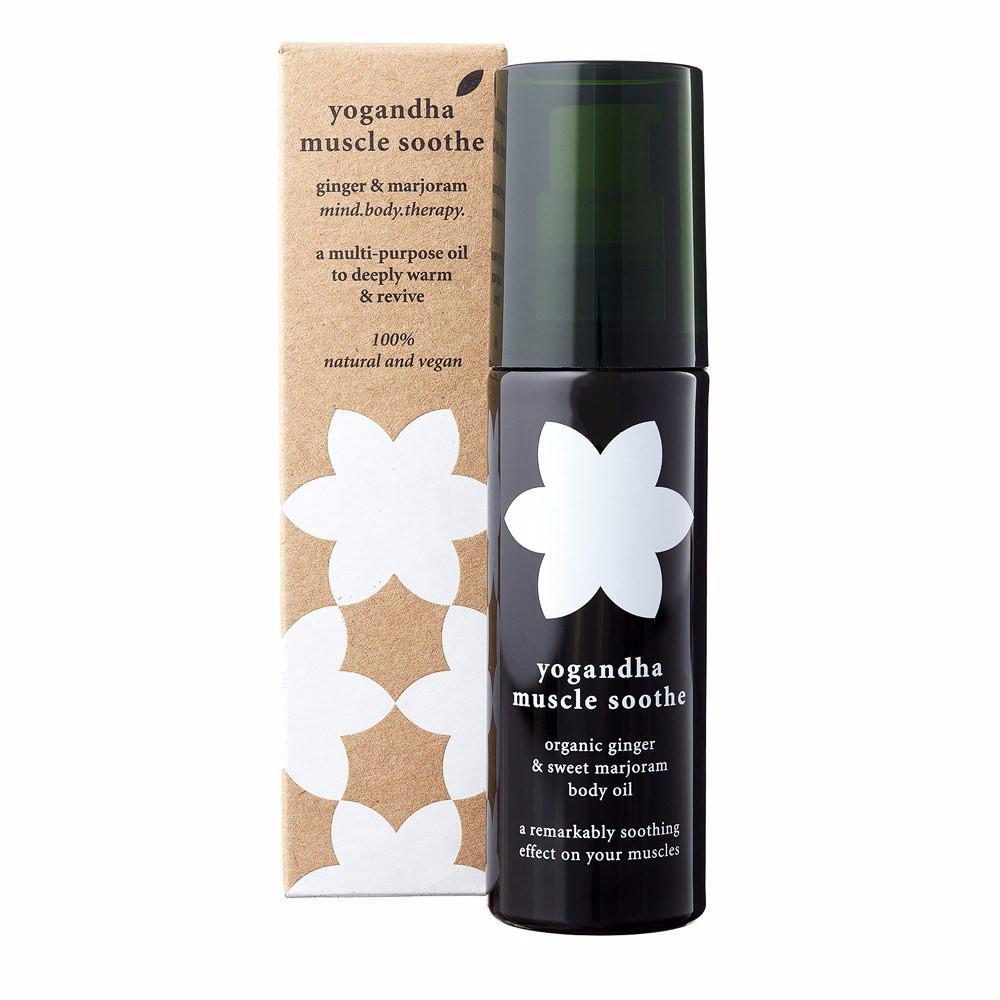 Muscle Soothe Body Oil
€33.00
€0.00
This is great as part of your restorative routine after exercise. 100% natural, which means it's absorbed straight into the body to maximum effect. Also apply before you exercise to warm the muscles up. Or just as a hydrating body oil to nourish the skin.
Product details
Apply all over (body & face) before and after exercise of any kind. Use directly for any kind of pain and discomfort. Great for PMT and cramps. Safe to use on children – to clear chests, tummy aches and after football. Can use in the shower in the morning to warm you from the inside-out.
Sweet marjoram relieves and revives tired limbs.
Ginger warms and eases pains. Will also help with digestion, chest complaints and is a heart tonic.
Petitgrain eases muscles while maintaining tone. Also aids the digestive and nervous systems and brings a state of equilibrium mentally and physically.
This blend also contains cedarwood, lavender and vitamin E.
Fragrance: Warm, rich, foresty tones.
Mantra: anamaya dhehi (may my body be nourished)
All Yogandha products are 100% natural, vegan and hand-made in Ireland with no artificial ingredients and never animal tested. All packaging is post-recycled or recyclable. The company donates 5% of their profits to Women for Women International. The boxes the products come in are post-recycled & glue-free, which makes them fully compostable.
Minimalist tips
This product was particularly designed to be used in conjunction with a yoga practice. As it helps warm up your muscles, and soothe them afterwards, it's also a great product to use in conjunction with other forms of physical exercise.
The oil can be used as a more nourishing alternative for body lotion. It can also be used in the shower (possibly in conjunction with a puff or body brush), as the oil will trap the water and pull into the skin to deeply hydrate. It's also suited as a bath oil or as a massage oil.
Specifications
Ingredients: Prunus Amygdalus Dulcis (Sweet Almond), Zingiber Officinale Root (Ginger) oil**, Tocopherol (Vitamin E), Parfum (natural essential oil blend), Linalool*, Limonene*, Citral*, Geraniol* *Naturally occurring within essential oils **Organic or organic & fair trade ingredients
This product is vegan and cruelty-free. External use only. Not suitable for pregnancy.
125ml