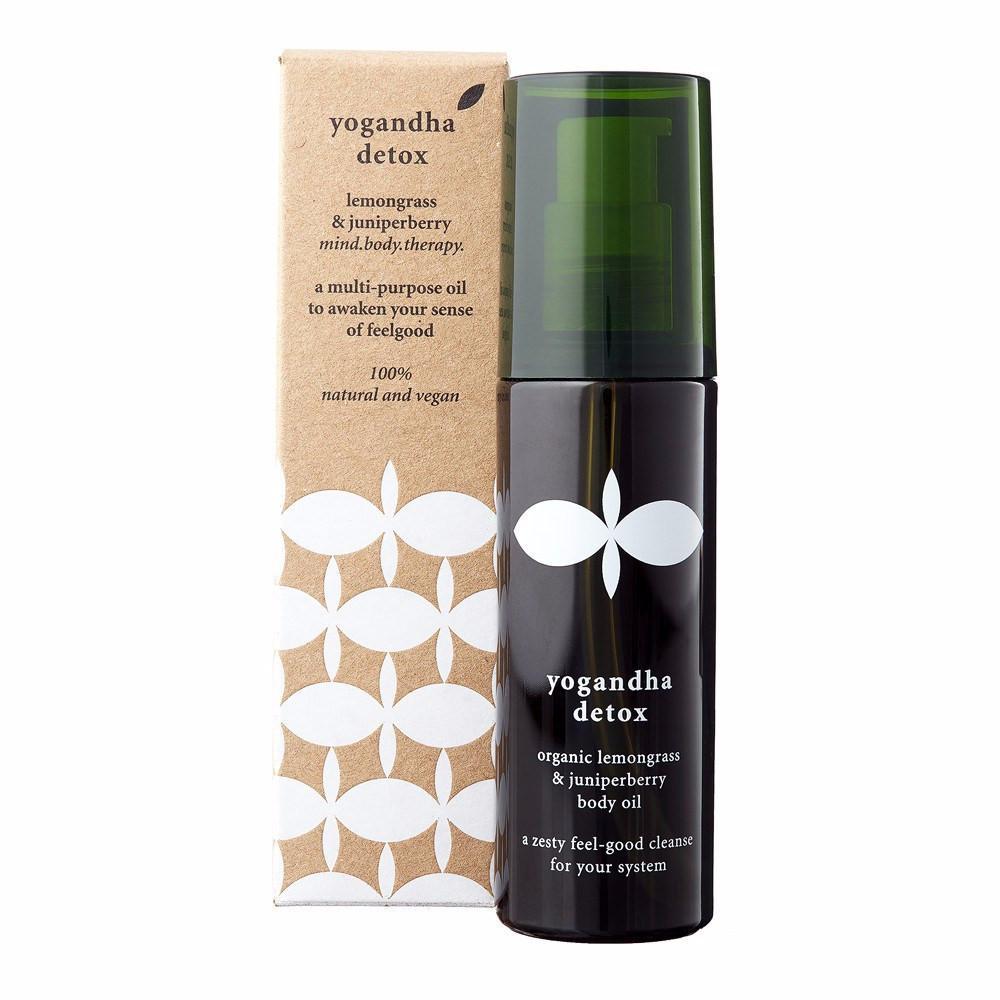 Detox Body Oil
€33.00
€0.00
Toxins surround us. As part of your daily detox ritual, use this oil in the morning, in the shower or directly on the skin, to boost lymphatic drainage and hydrate the skin. This Gandha ritual is a moment of self connection before you start your day.
Product details
Apply all over (body & face) every morning, including whilst in the shower – the oil will trap the water and pull into the skin to deeply hydrate. If you are partying – apply before going out to give the liver and kidneys a boost. Then next morning, use in the bath/shower and apply all over when you get out too. A great environmental detoxifer – so do use every day.
Refreshing lemongrass stimulates the kidneys and is thought to help lower cholesterol.
Cleansing juniper berry purifies and detoxes the body.
Sweet fennel is a great digestive – so will ease tummies after eating.
Juniper berries are natures antioxidants.
Fragrance: Clean, refreshing lemongrass.
Mantra: om vajrasattva hum (mantra of purification)
All Yogandha products are 100% natural, vegan and hand-made in Ireland with no artificial ingredients and never animal tested. All packaging is post-recycled or recyclable. The company donates 5% of their profits to Women for Women International. The boxes the products come in are post-recycled & glue-free, which makes them fully compostable.
Minimalist tips
This product was particularly designed to be used in conjunction with a yoga or meditation practice. As it helps to stimulate your body's detoxifying process.
The oil can be used as a more nourishing alternative for body lotion. It can also be used in the shower (possibly in conjunction with a puff or body brush), as the oil will trap the water and pull into the skin to deeply hydrate. It's also suited as a bath oil or as a massage oil.
Specifications
Ingredients: Capric Triglyceride (Coconut) oil, Vitis Vinifera Seed (Grapeseed) oil, Cymbopogon Citratus (Lemongrass)**, Tocopherol (Vitamin E), Parfum (natural essential oil blend), Linalool*, Limonene*, Citral*, Citronellol*, Geraniol*, Eugenol* *Naturally occurring within essential oils **Organic or organic & fair trade ingredients
Disclaimer: Sweet fennel is contraindicated for people with epilepsy and for liver disorders. Juniper berry should be avoided for kidney disorders. This is because these herbs get those organs to work harder & it can help to balance them – but if you already have a disorder of these processing organs, we would only recommend using under supervision.
This product is vegan and cruelty-free. External use only. Not suitable for pregnancy.
125ml